Dear Grange & Community Members,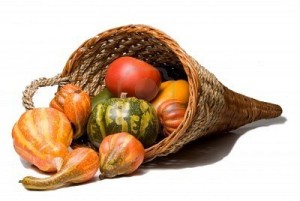 On October 11, 2014 the Smithville Valley Grange #1397 will be hosting the Annual Harvest Celebration at the Eagle Scout Park & Community Center in Smithville Flats; Rain or Shine. We would like each Grange to set up a display if they can to promote their Grange. If you would like to set up a table or just walk around – Please bring a sign or banner to advertise your Grange or any thing you can think of.
This year again we are promoting "Vision Determines Direction". We'd like to thank everyone for their help in advance. We're hoping that each Grange will have someone to represent them.
Smithville Valley – Sponsoring the day. We will have a display, and a cider pressing demonstration. Our newest Grange member is also a DJ; he will provide great sounds and make announcements, a 50/50 raffle & door prizes.
Smithville Valley Junior Grange – Display, free activities tent for the kids, an adult and Junior Grange Art & Photo Contest; theme: Animals, People & Nature, and a new theme – Farm Life; Open to the community. The Juniors will be raising money with a firewood raffle, dime toss and selling water for the Junior Grange Camp 2015. Sponsor the Harvest Queen and her Court contest.
Greene Grange? – Pie Contest: Work in our pie booth- Sell pies & coffee at the pavilion; Pie Contest – Drop off pies by 9:30 at the pavilion. Pies will be judged at 11am.
Walton Grange – Judge Pie Contest.
Kelley Grange – Gary Sweet to host a fly fishing demonstration with the Chenango Valley Trout Unlimited or maybe a grain grinding demonstration.
Sherburne Grange – **Unknown** At this point, we're not sure about what participation can be expected.
OtselicValley Grange – Pedal Tractor Pull for kids. Dairy Princess
Oxford Grange – Barb Lawton and her team of Floaters.
Smithville Center Grange – Becky Thurston to judge Junior Grange projects; Susanna Colquitt to help judge Photo contest.
We will be setting up all day Friday. Join us for pizza around 6pm. You may bring something to go with the pizza if you would like.
Sincerely, Mindy Jo Eldred
Secretary/Treasurer
Smithville Valley Grange #1397
---
Schedule of Events
9:00 ~ Grand Opening & Awards
9:30 ~ Registration for events: Clifford the dog contest, Cuise-in, Harvest Queen Contest, Jr. Grange Art & Photo Contests Pie Contest
10:00 ~ Harvest Queen & her Court Contest
10:30 ~ Cider Pressing Demonstration, Pie contest judging
11:00 ~ SCAT Tractor Pull weigh-in
11-3 ~ Becky Russel Karaoke
11:30 ~ Junior Judge the Car Show, Fireman's free hot dogs for children
12:00 ~ Blessing of the Animals, Presentation of Breed, Clifford the Dog contest
12:30 ~ Kids tractor pull registration
1-1:30 ~ Kids tractor pull
1:30 ~ Jr. Grange Opening Drill Team; Drawings- Door, 50/50, Firewood
ALL DAY EVENTS
Music
Free activities for kids
Displays & vendors
Demonstrations
Car Show
Much Much MORE!